Nikann Transcription and Typing Solutions
Service | Quality | Excellence

Nikann Solutions is a small, owner-run business offering professional, quality services.
Although our  main focus is on transcription, we also offer typing, proofreading and editing, formatting, and simple but effective small-business advert design for use in social media and on WhatsApp groups.
Being a small business, we are able to give you a personal service. We can offer you flexibility, which you might not get elsewhere. You are not just a number to us. You are truly a valued client and we will of course do our best to meet all your needs.
We do quality as opposed to quantity. This means we may take a little longer than others but that is so we can make sure the final product is accurate and of top quality rather than rushed and full of errors. No work will be given back to you until it has met our high standards.
However, this doesn't mean we will take as much time as we want. We will do our best to work within your deadline. No matter what though, we will never miss an agreed-upon deadline.
Our professionalism and dedication puts us head and shoulders above our competitors.
About the owner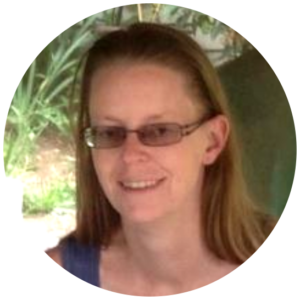 Nikann Solutions was founded in May 2012. It was born out of my desire to offer a professional, personalised service with quality output in a time when good service seems to be fogotten. I believing in giving a service that I would like to receive.
I do most of the work myself. If I do need to use a freelance team member, I will check the work myself before handing it over to you. I will always make sure that only the best quality is sent back to you.
I guarantee that what you get will meet, if not exceed, your expectations.
Confidentiality
We know confidentiality is vital. Therefore, our team have signed strict confidentiality agreements with us. We vow that all info is kept private and safe at all times. We are more than happy to sign any confidentiality agreement you may need us to sign. Any information given to us will stay confidential, whether you use our services or not.
Although most work stays in-house, we may need some help. However, we will not hand your work out without first asking you.
What our clients say
Nikki, wow!  You are INCREDIBLE!!  Thank you so VERY much!
Bella
Thank you so much for always being on top of your game.  You have been a godsend and I appreciate the assistance.

Your service has exceeded my expectations.  I'm beyond impressed.
Robyn
Wow, this is great, Nikki.  Thanks for the speedy response.  I appreciate your prompt response and assistance with this project.
Sibusiso
Nikann was recommended to me by a fellow researcher and I have been very pleased by their work.  I entrusted them with interviews from German, Spanish, and French native speakers covering a specialist field in English, and both accuracy and speed were impressive, given the context.  I got my research data at the right pace to support my progress.  And rates in SA are significantly more attractive than in Europe!
TF – Doctoral Researcher – Cranfield University School of Management
Thanks for your excellent work and turnaround.
Isaac
Thank you so much for your professional work, it has been an absolute pleasure working with you and I will definitely be recommending your services to everyone I know
Neelofar
Thank you so much for your work.  I am surprised by how quick your turnaround time is for such lengthy audio – I truly appreciate how quickly and professionally you work.

Thank you for all of your assistance and professionalism throughout the last two weeks of transcribing my Masters interviews.  I really appreciate your willingness to accommodate me and help me through this process.  You saved me a lot of time and I was able to focus on other priorities with your help.  Thanks again for everything – I will definitely refer you to my colleagues.
Simone
A personalised service, with a high degree of accuracy.
Gary
Thank you very much for your professional service.
Eugene
I appreciate your hard work and professionalism.  Thank you very much for the transcriptions.  I will definitely recommend you to my colleagues.
Elize
Thank you for the good job you did on my transcripts.  I really appreciate getting them earlier than the 4 days TAT we had agreed on.
Kekeletso
The professionalism and turnaround time has been exceptional and I commend you for the outstanding service.

Thanks again and I'll be sure to refer your business to everyone in future.
James
Nikki is the most helpful and professional person I have ever come across.  She is always willing to assist and does exactly what is expected and often quicker than anticipated.  She has been a fantastic help with regards to my Master's studies!
Arthur
Thank you so much.  I feel so privileged to have you helping me.  I sleep easier because of it.

Your service is five stars plus.
Sheryl
Nikann Solutions delivered excellent service with high quality transcriptions, regular updates and quick turnaround times.
Jurika
Thanks a million for your caring attitude and client-centred approach.  I am extremely grateful for your assistance.

It is a privilege to refer researchers/students to you, because I really believe in the credibility of your company.
Retha
From the very first time I had the privilege to work with Nikann Solutions I was aware that this organisation strived to deliver excellent work.  Nikann Solutions' ability to deliver high quality work with an excellent turnaround time gives me the confidence to recommend them to anyone.
Marie
Thank you for the transcription of our focus group interview received.  The research team would like to acknowledge the prompt and friendly service we experienced from you.  May your company be successful and blessed in years to come.
Heleen du Toit
From the bottom of my heart, thank you once again for the completed transcription.  This is my year of turning my dream into reality.  God permitting, I will be walking on the stage with my degree.  You are part of my journey and will always be grateful for everything you did for me.

Thank you, thank you!  It was great working with you.
Ruth
Thank you, Nikki.

I would like to take this opportunity to commend you on the level of professionalism of the service you provide.  It's refreshing to experience it and it definitely sets you apart.
Herman du Toit